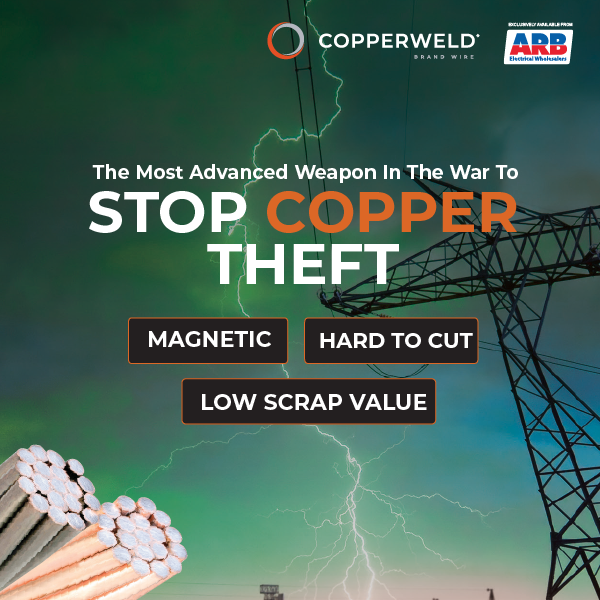 The Most Advance Weapon in the War to Stop Copper Theft - Copperweld Copper-Clad Steel (CCS)
Welcome to the forefront of copper theft prevention. At ARB, we understand the paramount importance of safeguarding personnel and valuable equipment against hazardous voltages and potential gradients. Whether you're involved in electric utility plants, telecommunications stations, military installations, or general industry, we offer a groundbreaking solution Copperweld Copper-Clad Steel (CCS).
Copperweld Copper-Clad Steel (CCS) has revolutionized earthing applications by providing a reliable system to dissipate surge currents into the earth, reducing the risk of equipment damage and ensuring the safety of personnel. The innovative technology combines the strength of steel with the conductivity of copper, creating a powerful and anti-theft solution that surpasses traditional solid copper conductors.
The value of solid copper has made it an attractive target for thieves, with copper materials being stolen at every stage of operations, from installation to transportation and storage. Pole earthing wires and exposed copper above ground level are particularly vulnerable. The consequences of copper theft are severe, as the removal or damage of copper wires can lead to unforeseen fault currents, endangering both equipment and personnel and causing disruptions for the general public. Replacing stolen copper earthing material is a costly proposition for utility companies.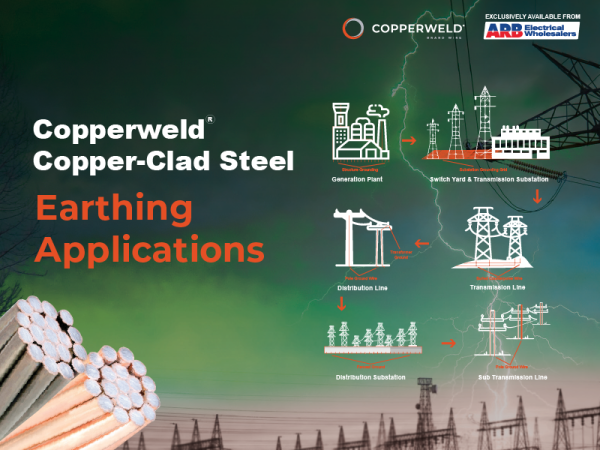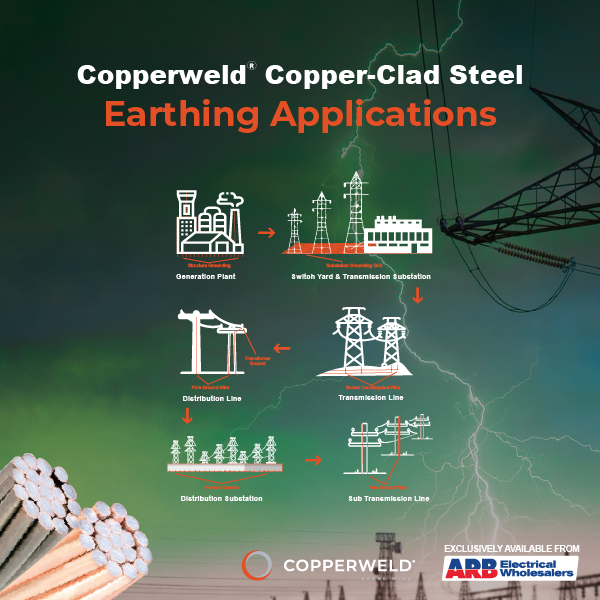 DSA COPPERWELD® STRAND FOR EARTHING APPLICATIONS:
PHYSICAL AND ELECTRICAL CHARACTERISTICS
COPPER CONDUCTOR EQUIVALENCY SIZE
DIAMETER (mm)
ACTUAL CROSS-SECTION AREA (mm²)
WEIGHT (kg/km)
APPROXIMATE SHORT-TIME FUSING CURRENT AT 1 SECOND/60 CYCLES (kA)
19-Wire Strand
150 mm² EQ
20.57
252.66
2110
47.7
120 mm² EQ
18.33
200.47
1674
37.85
95 mm² EQ
16.32
158.97
1327
30.01
70 mm² EQ
12.94
99.97
835
18.87
7-Wire Strand
50 mm² EQ
11
73.86
614
13.94
35 mm² EQ
9.36
53.49
445
10.1
16 mm² EQ
6.55
26.23
218
4.95
Copperweld CCS offer unparalleled resistance to theft, thanks to the strong steel core that makes our wire difficult to cut and remove. Thieves quickly realize that CCS is not a solid copper conductor, diminishing its scrap value and making it an unappealing target. By choosing Copperweld, you're taking an active stance against copper theft and protecting your valuable assets.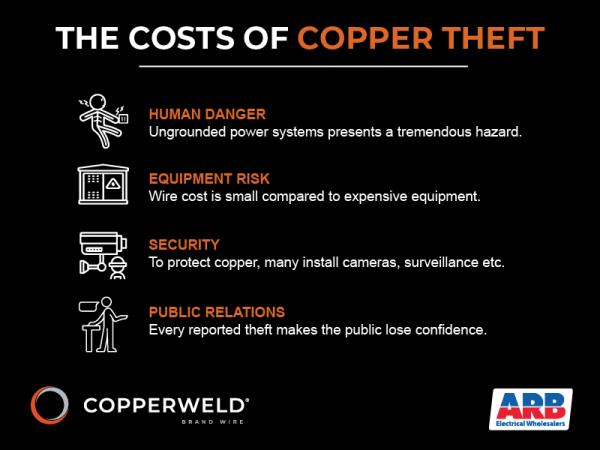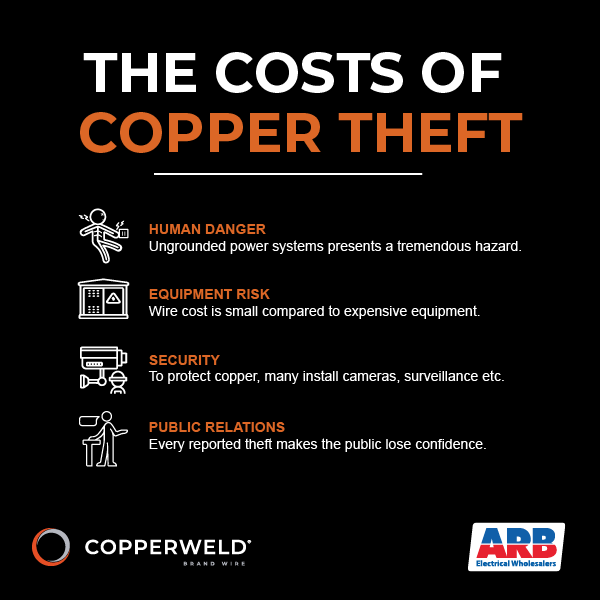 ARB Electrical Wholesalers is your trusted partner in securing your infrastructure against copper theft.
Don't let copper theft compromise the safety and reliability of your electrical systems. Choose Copperweld CCS for the ultimate protection against theft, ensuring the continuity of your operations and the well-being of your personnel. 


Contact ARB Electrical Wholesalers today to learn more about our revolutionary products and take the first step in combating copper theft.