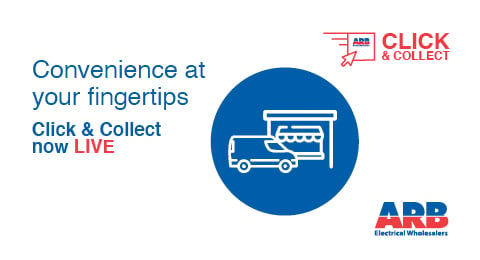 A service allowing you to shop online and collect from an ARB Branch near you.
Try our new Click & Collect service for a quick and convenient way to shop online and collect at your goods within a prescribed time.
No need to deal with couriers and delivery times. You can now also shop online with your ARB account with Click & Collect! It's time to skip the queue and shop online with ARB Electrical Wholesalers!
• Shop online, collect from a convenient branch close to you
• No more missed deliveries or waiting in long queues
• Online open up to 24/7